This is my 50th blog, first of all, thanks to my every reader who read my blogs loves them. Thank you, people, for supporting me loving me motivating me to keep writing, expressing my feeling to fullest. I have come a  long way and I have to go more ahead of this so people please keep supporting and please do keep reading my blogs!!
                    The limit is were things to come to an end, end of beholding, end of thinking and beginning of letting go oneself, pushing oneself out of comfort zone. making oneself go fearless!!!
                        Somewhere being in one own limit is a good thing. When you keep yourself in a limit you opt to do fewer mistakes, create less chaos, try to maintain a balance between things. I have noticed one thing whenever we are in our limit we think of others, their reaction on our decision, we always try to do the thing which makes them happy and we always have fear of losing them, it's like we prefer to be in our comfort zone, no worries & no quarrels. But what about you, where is your happiness, where are your preferences? they all get vanish away. I am not saying you start doing things out of limit, I just want you to believe that some time to make yourself the smile you need to go limitless.
              Trust me I used to be the girl who used to do everything in limits and I continue to do it, I know if I do something which is not expected from me then there will be lots of chaos  from my friends, family, my closed one. Earlier I used to think a lot before doing or saying something to others. But now I  have become straight forward I say what I feel, what I think I also know that it is not good to be straight forward sometime but I have also seen the evasive side and it is more dreadful, trust me it is much better to speak up rather than being shush. All these changes, my way of opening up with people interacting with strangers all this is because of travel.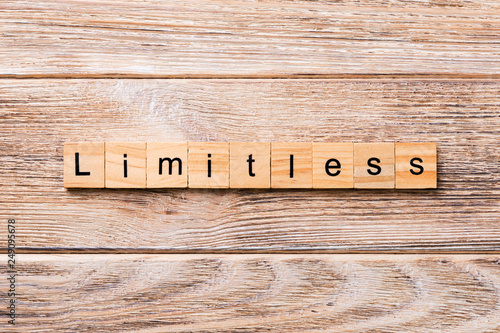 I     have become fond of travel from last 3 & half years. And from these last few years, I am growing each and every day, learning about myself, becoming my favourite, falling in love with myself (which is very important). I used to get scared whenever I have to interact with strangers communication was a big problem for me. I also used to have a bad case of stage fear, liking speaking on stage facing the crowd was equally doing suicide for me. But a big thanks to my mentors who made me in believe in myself that I can overcome it. There are very few who get opportunities to pursue the subject they want to and I am lucky that my parents supported me in my decision and I can proudly say that I  have not gone wrong in choosing my path for my future!! I truly agree with the fact that I haven't got much opportunity to explore to travel but do believe that one day will come for sure and I will explore to my fullest. Till then all I can do is keep growing myself, keep improving myself so that when that one day arrives everything happens the way I thought of.
                     Today If I m growing, being limitless doing things out of my comfort zone, it's only because of travel and I am loving myself being in the limitless stage.
(P.S. – I hope you all like this blog and I want you all to please leave a comment and give me a reason why you like this one and if no reason.)